3
mn read
Dubai Opera is one of the most significant, successful, famous vibrant and best entertainment centers in the Middle East. Dubai Opera has 2,000 luxurious and comfortable seats. It is a multi-format thereat which engages its visitors in a very beautiful manner. Dubai Opera is very unique because of the size of its venue, it has the ability to convert into three modes; from a theater into a concert hall and into a 'flat floor' form which has the area of about 2000 m² available for events such as exhibitions and gala events.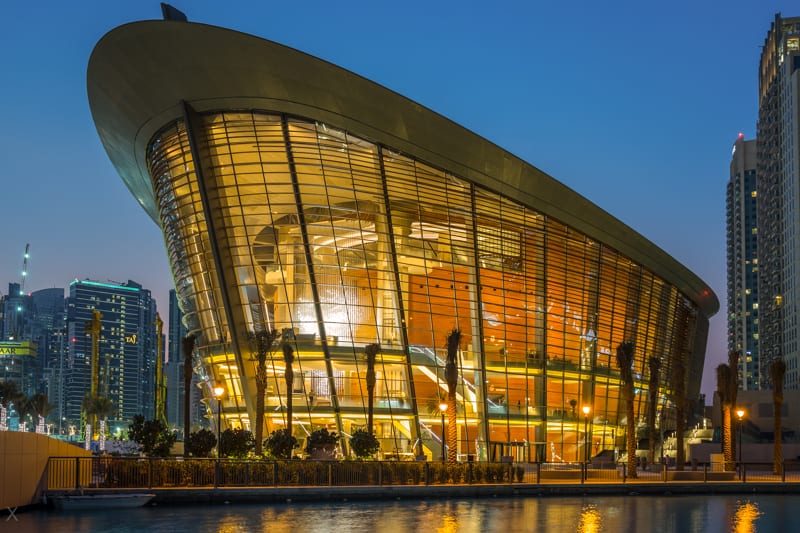 In 'flat floor' mode, the room offers space for events such as weddings, trade shows, exhibitions, receptions and parties where furniture can be supplied or removed accordingly. What makes Dubai Opera so important is the new offering it brings to residents and visitors of the city. It is a hub for cultural activity, entertainment and artistic expression, which also plays its part in creating a vibrant local community. Dubai Opera has beautifully depicted the emirate's cultural footprint and established the city as a part of the global theater circuit – providing a vital draw for the tourist industry – a cornerstone of Dubai's economy. Dubai Opera was opened for the general public on 31st of August 2016 with an outstanding and completely sold-out performance by Placido Domingo. Dubai opera is described as "King of Opera", "a true renaissance man in music" and "the greatest operatic artist of modern times", in the international press.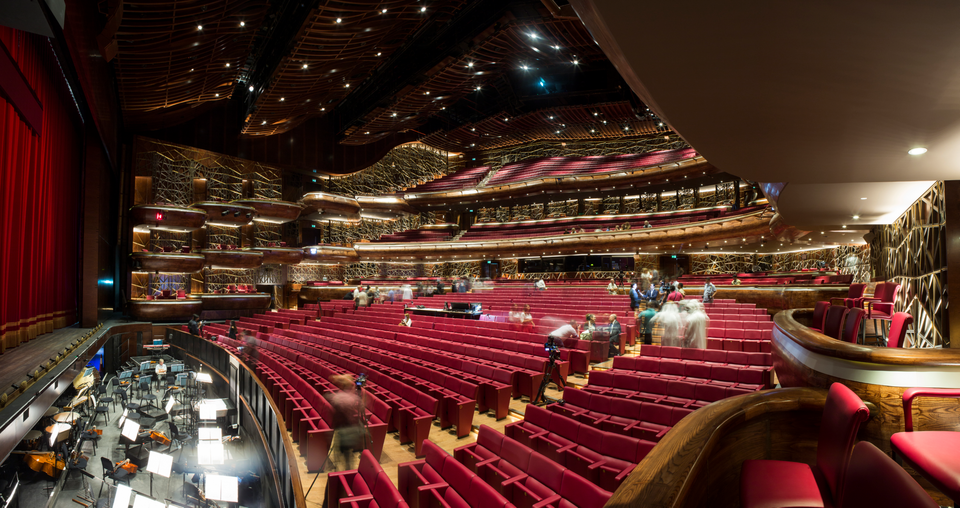 The complex is not only facing the Burj Khalifa and The Dubai Fountain but is also surrounded by art galleries, museums, design studios, and other cultural places. The area is comprised of many luxurious hotels, beautiful residential buildings, a retail plaza, and recreational facilities. Dubai Opera is said to be the world's greatest venues as it also hosted the legendary stars alongside Grammy Award-winning soprano Ana Maria Martinez. This 2,000 seat capacity Dubai Opera is said to be the centerpiece of the new Opera District at the heart of Downtown Dubai, close to the Burj Khalifa, the world's tallest building.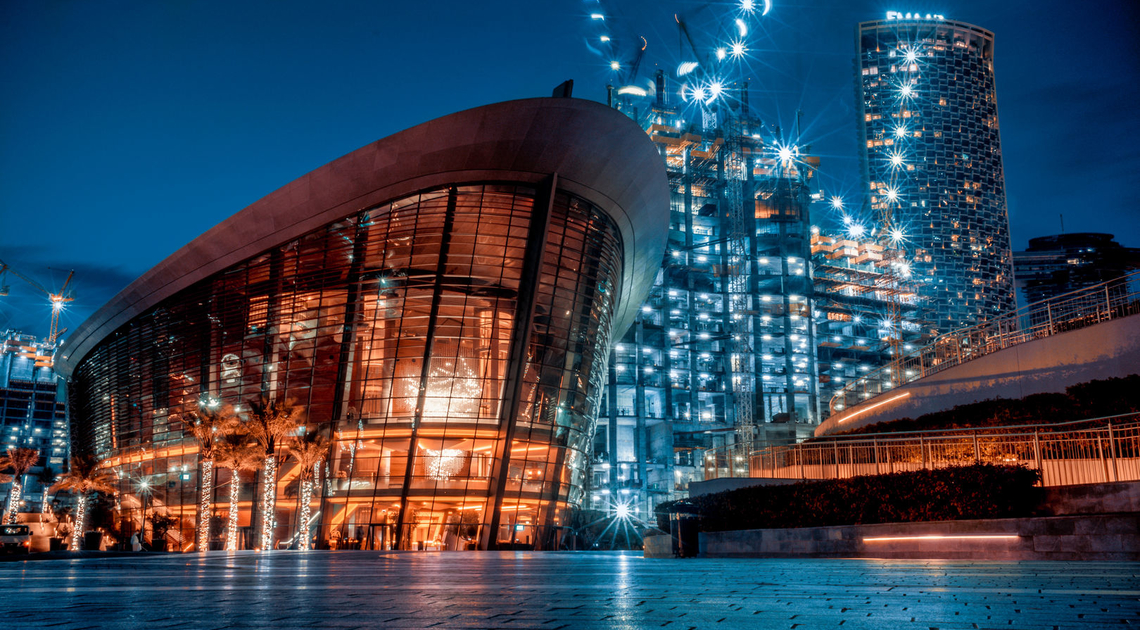 The building will be a stunning new architectural reference point for the region, while its multi-functional auditorium makes it the most technically complex and state-of-the-art performing arts venue in the world. Although Dubai Opera was built from the inspiration from the past but its modern and advanced functional aspects are rooted in the present. Of particular note is the building's ability to transform its internal layout into different modes to suit individual events. The opera house can be transformed into a traditional theatre, concert hall, and banquet hall or exhibition space.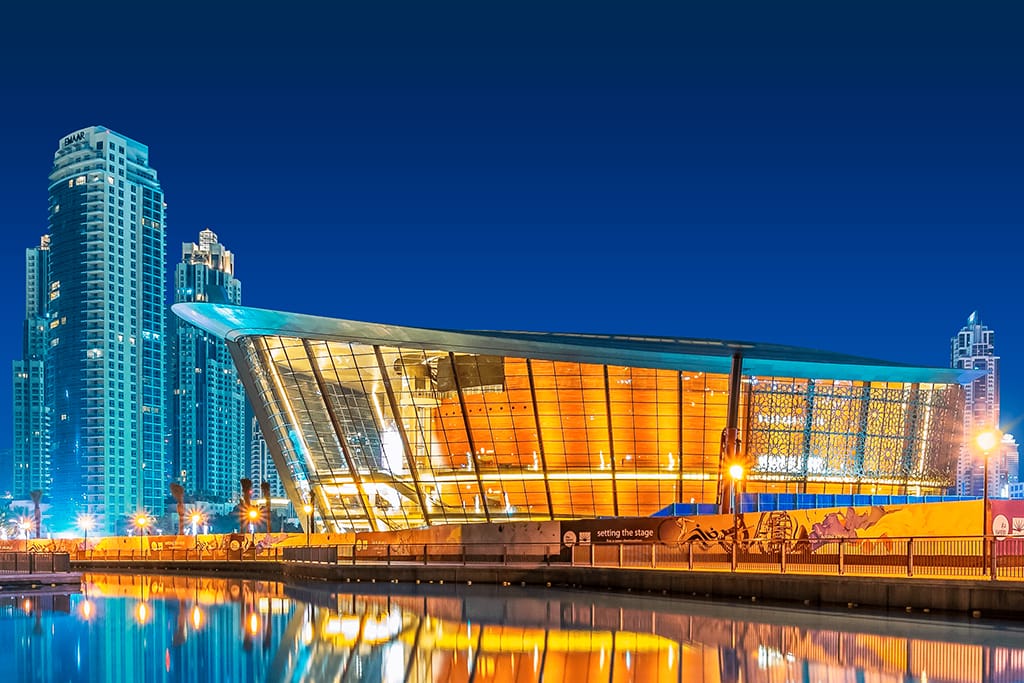 In theater mode, the venue will show operas, musicals, ballets, and dance performances, large scale drama productions, lectures, and conferences. This is achieved with a number of moving floors, walls and ceilings that allow auditorium seating to change configuration – or to disappear altogether, as well as enabling different stage configurations. To deliver this in an utterly seamless fashion, with no compromise between modes – whether in terms of aesthetic quality, comfort or safety, demanded close collaboration between architectural and engineering experts.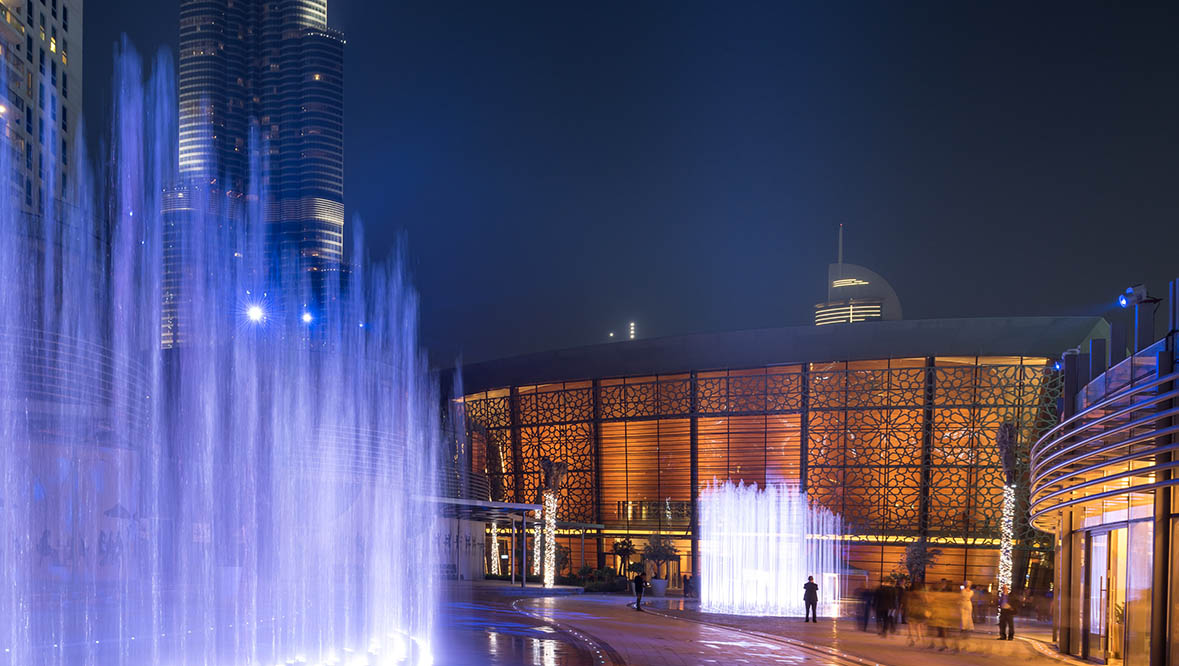 So this is the one of the best attraction of Dubai and it is highly recommended.Must visit this splendid place whenever you plan trip to Dubai!