4
mn read
Dubai Desert Conservation Reserve is embarked on a Conservation adventure in luxury Range Rovers through the largest National Park in the UAE which is dedicated to preserving the unique and beautiful desert habitat and the hundreds of fascinating flora and fauna species it hosts. The Conservation Guides will introduce you to the fascinating desert eco-system and help you spot magnificent native animals like Arabian Oryx. The desert is brimming with life and this is an opportunity to immerse yourself in Dubai's unique natural surroundings. You can visit a desert lake, view migratory birds from the hides and get great photo opportunities in this beautiful desert setting.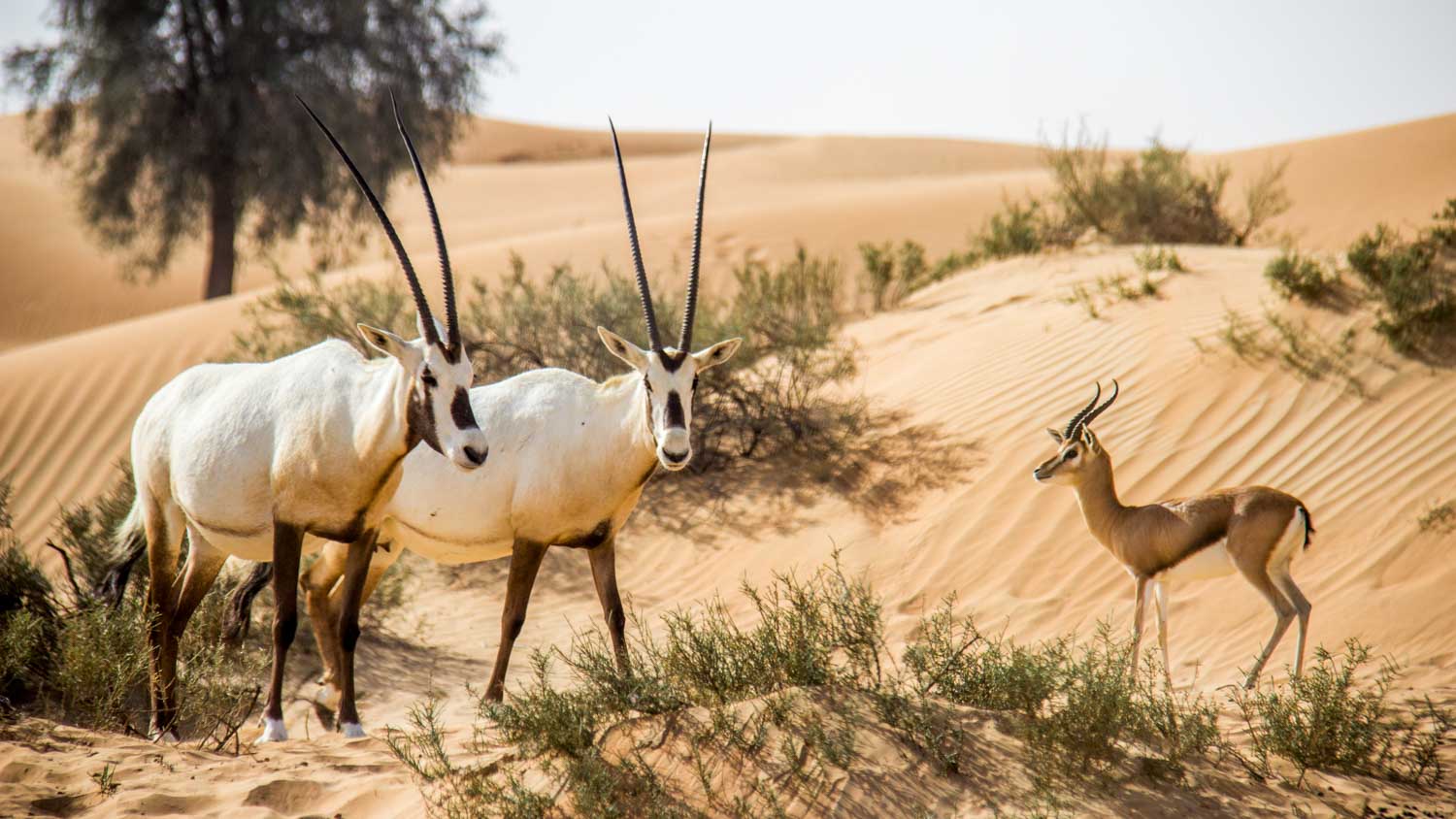 As the first national park in the United Arab Emirates, the Dubai Desert Conservation Reserve is a unique escape offering visitor an opportunity for viewing native wildlife and experiencing the adventure possibilities of the inland desert. The reserve is teeming with wildlife, including the Arabian Oryx and Arabian gazelles, endangered native species that have been reintroduced into the area. It is an attractive destination for adventure travelers and outdoor enthusiasts, with its rolling sand dunes and golden landscape. The land that the reserve occupies was bought by Dubai ruler Sheikh Mohammed bin Rashid al-Maktoum in 1993 after being inspired by national parks in South Africa and deciding that Dubai needed its own reserve.
Some 70 endangered Arabian Oryx's, which were reintroduced to the protected area, have grown into a herd of more than 400, the largest free-roaming herd of its kind in the Emirates. There are also about 300 Arabian and 100 sand gazelles. Some other wildlife animals who live in sand dunes are the Arabian red fox, sand fox, Gordon's wildcat, gazelle, pygmy shrew, and hedgehog. You can also see a colorful and diverse range of plants and trees species. In 2003, the list of birds in the reserve consisted of 60 species. The improvement of the environment through protected area management has resulted in the recording of 126 species. While the reserve mainly acts as a research unit, travelers may explore the area on condition that they are accompanied by certified guides.
The park offers many types of activities that cater to travelers with varying interests. Thrill-seekers can go sand boarding or drive with four-wheelers on the undulating sand dunes or practice archery. Hot-air balloon rides offer a panoramic view of the reserve with an endless ocean of sand dunes and emerald green oases. Traditional camel tracks are available for those preferring to wander in the desert on camels or horses. Falconry displays and lessons are also on offer. Those looking for a more relaxed experience can soak up the spirit of the desert on low cushions in Bedouin tents for a traditional dune dinner.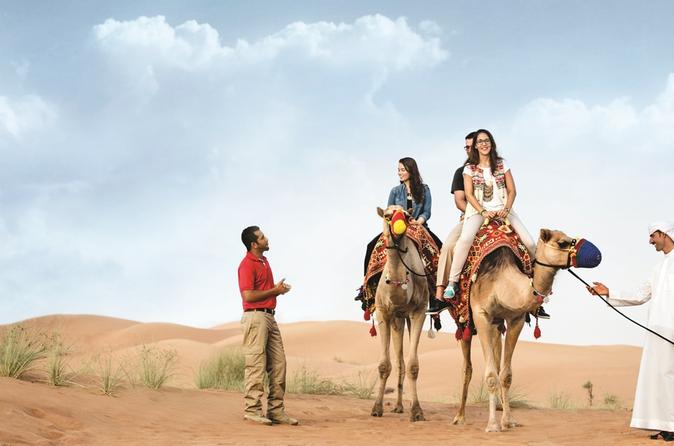 A very unique reserve, but with eyes open, there is much to see and enjoy," wrote Amanda, a visitor from the United States. "The place to go to experience the desert, its wildlife, and vegetation and ride through the desert on camelbacks," wrote Doug from Canada. 2017 was declared the International Year of Sustainable Tourism for Development by the United Nations, an objective that the Dubai Reserve has been tuned to since its establishment more than 15 years ago. The use of solar power, waste recycling, limited access to designated areas of the reserve, specific routes and activities and limits on daily visitor numbers and vehicles entering the reserve are among measures followed to ensure the reserve's sustainability.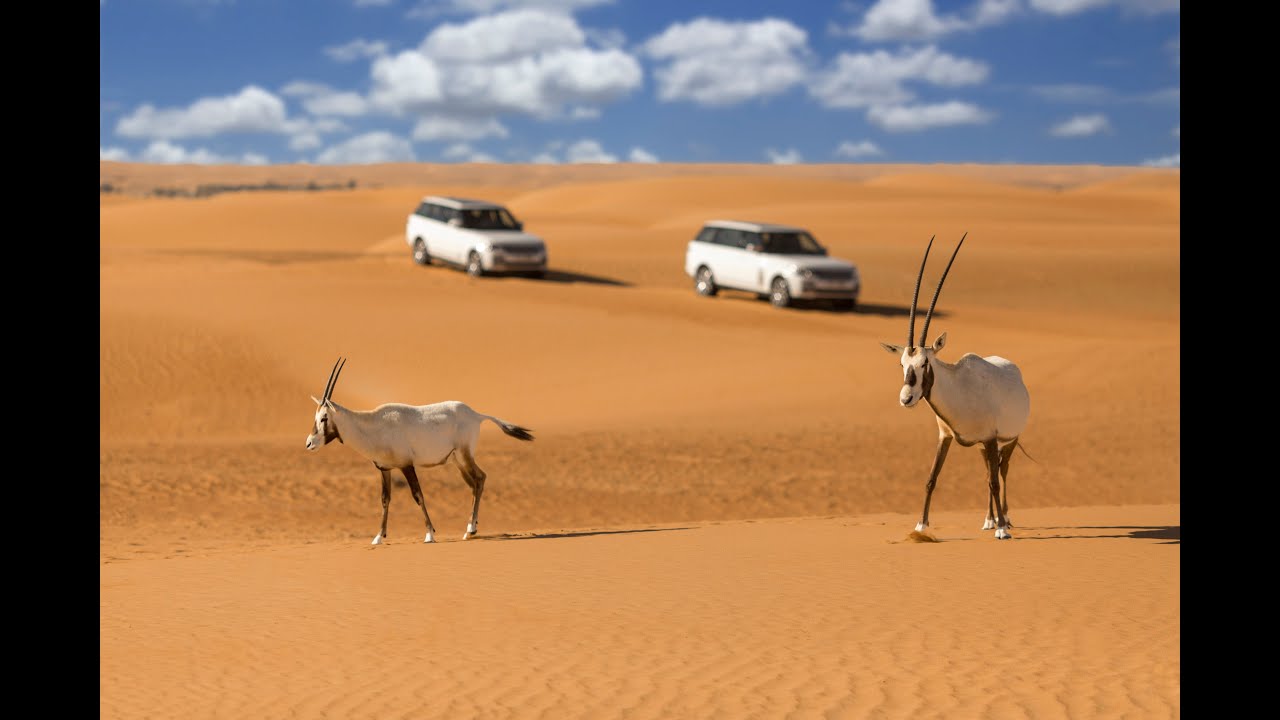 Visitors can stay overnight in one of the nine camps that are primarily used for Bedouin-style dining and limited camping or seek more luxurious hotel accommodation on the reserve. The interesting flora and fauna, as well as activities, including barbecues and camel rides, make the experience unforgettable for most travelers. "Unique in many ways. The best time to visit the Dubai Desert Reserve is between November and March when temperatures are around 27 degrees C. Those who opt for a summer visit should expect highs of more than 38 degrees C. This Desert Safari is definitely for those that like a little bit of luxury and have a passion for nature and conservation. Here you can have one of the most exciting, natural and adventurous desert journeys because this attraction is specially developed to avoid interference of the habitat. Some of these include treks, safaris, falconry, horse and camel riding, camping, sandboarding, and dining. On your Dubai visit, you cannot afford to miss the opportunity to have a trip into the Dubai Desert Conservation Reserve to appreciate the emirate's natural and cultural heritage.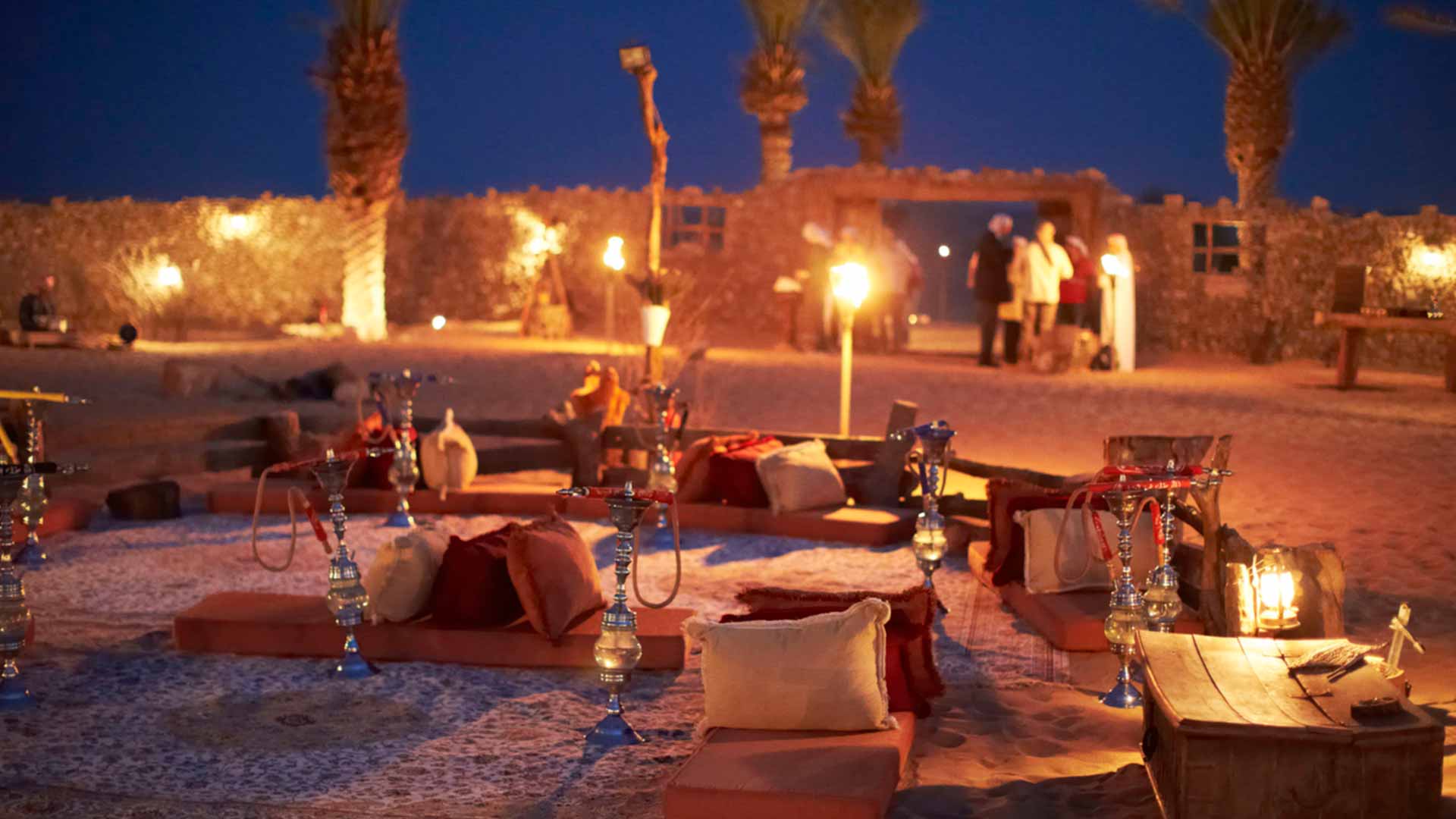 As seen, visit to Dubai Safari is must to go then what are you waiting for? Plan your tour to Dubai as soon as possible and have fun!